We used to love throwing parties. Mike and I could whip up a pool party after an all day softball tournament in no time. We knew exactly what to pick up at Giant and the beer store. We also loved hosting fancy and themed dinners (well maybe just me!). We've done Seven Courses in Italy, Christmas Around the World, wine & beer pairings, and lots of fiestas! Typically all of our meals were also paired with signature cocktails. Everyone who knows me knows that I fancy myself somewhat of a mixologist. Sometimes I use recipes and other times I just start mixing things until I find a taste that we like. Two of my favorites are the Sunrise and the Sunset. The Sunrise is Champagne plus any kind of yellow or orange seltzer and some fresh berries. The Sunset is Tito's vodka, San Pellegrino Blood Orange or Pomegranate plus some coconut rum in the summer. I have made some pretty bad ones, too. Anyone at the 505 NYE 2020 party might remember my moonshine (or might not!). That one could strip the paint off the walls! Overall I thought that Mike and I both had been blessed with the gift of hospitality in both hosting and serving friends and family over the years. So naturally I thought we would be awesome innkeepers!
Oh how wrong I was! Innkeeping is so much more than just hosting fun parties and dinners and we are just at the beginning of learning everything we need to know to offer our guests extraordinary service. From new beds and plush linens to good water pressure in our 12 bathrooms and accommodating serious dietary restrictions. And no longer is it trips to Giant and the beer store. Now it's stopping at local roadside farm stands, calling our neighbors for farm fresh eggs and sampling wines at all of the local wineries (for research!). We are learning more and more everyday from other friendly innkeepers as well as our guests! Just this past weekend I was able to learn about Shoofly Pie and how to best find quality branded merchandise from guests who came for a Ford Model A car convention in town. How lucky for me! We are also surrounded by so many talented people in our family and friends. We've had great ideas come from everywhere and no lack of offers to help. Some of my favorites have been ideas to open a coffee & sandwich shop at the inn and take advantage of our commercial kitchen, ideas to open a spa in place of the 2 car garage to offer guests some spa packages, ideas to create space in our very old barn to allow local artisans to sell their creations. All of these possibilities! But we want to get this old inn fixed up and running well first.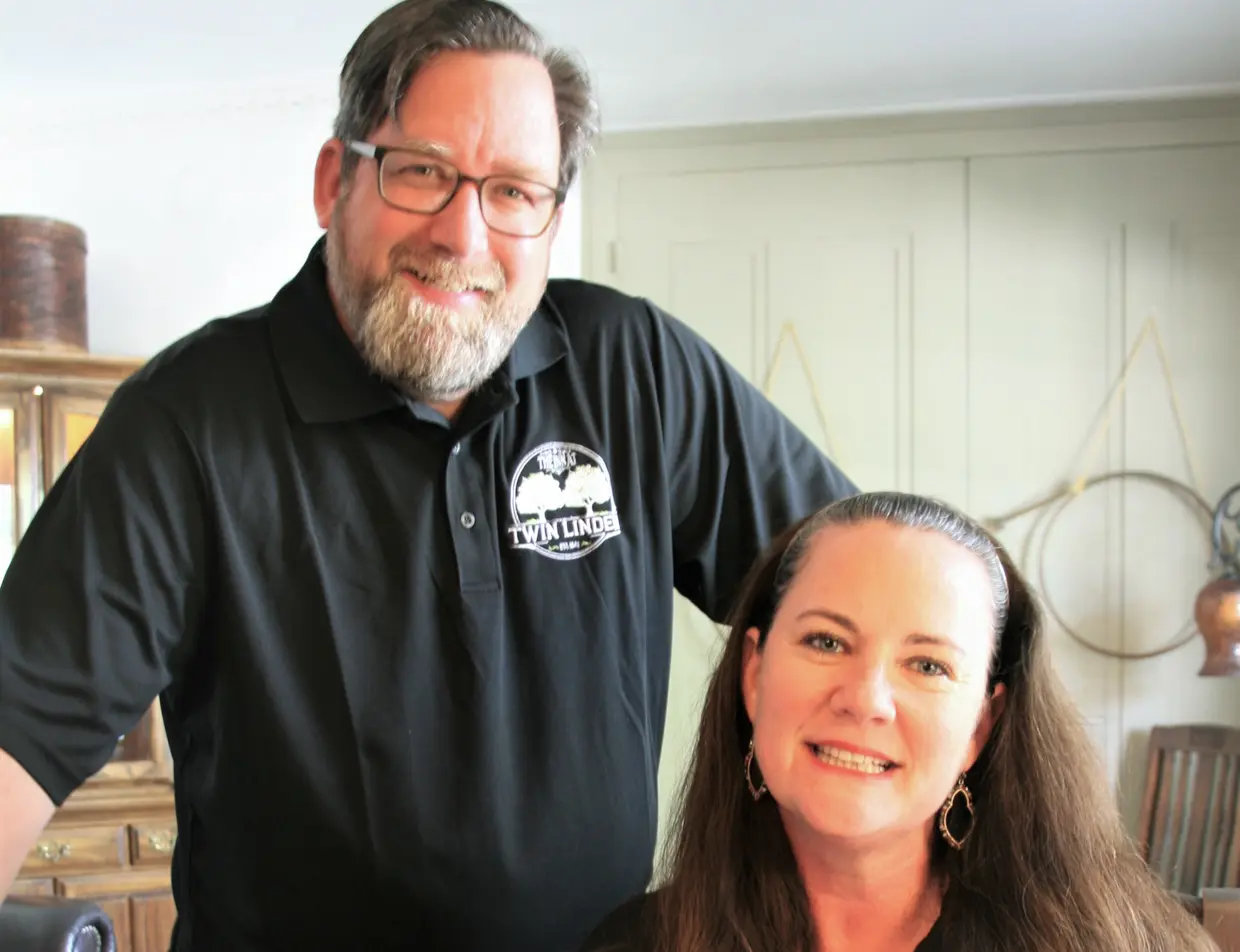 Mike and I still love throwing parties and we hope to be able to offer experiential weekend adventures for our guests using our gifts of hospitality as well as all of the knowledge, experience and expectations of the amazing people around us on this journey. We hope everyone who comes to our Lancaster County bed and breakfast will share in our joy and excitement as we formally re-open again soon after the renovations. We can't wait for you to be our guests!
With love,
Kyra
Book Now